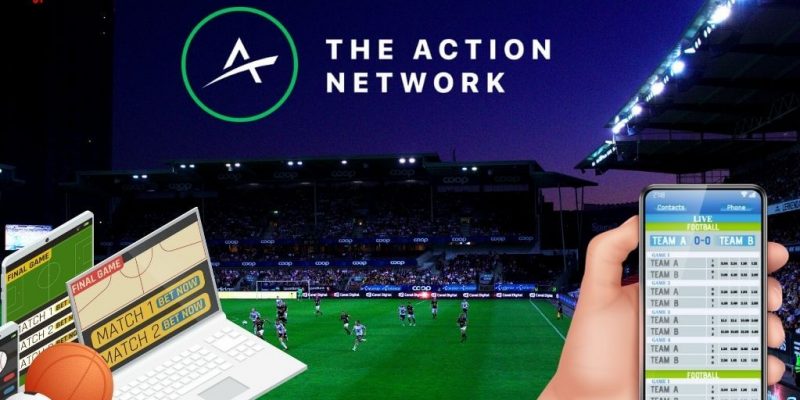 Being a globally-acclaimed sports betting and iGaming media content provider, Better Collective A/S has signed a takeover deal worth $240 Million with its rival, Action Network Inc., a U.S-based betting analytics company. The news comes as a significant step by Better Collective to strengthen its presence in the fast-growing U.S gambling sphere. With sports betting achieving a legal status from authorities in various American states, the deal is likely to fetch better returns for the purchaser firm in terms of finance and popularity.
The collaboration will allow Action Network and Better Collective portals to expand the player base. By doing so they will expand their income as these firms receive affiliate fees from sportsbook operators for referring wagers to their channels. The two companies are known for providing reliable data, analytical tools, and podcasts to customers so as to aid them in placing profitable wagers.
The legalization of sports betting in different provinces in the United States has expanded the overall business and has created room for the development of high-potential markets quickly. However, access to some of these markets is prohibited, and issuance of licenses is limited to a handful of operators. This has boosted the growth of sports betting business in the country, with authorities recognizing the potential of worthy service providers.
The Chief Executive of Action Network, Patrick Keane, stated that the expansion of sports betting had opened multiple doors of revenue generation for firms. These revenue sources include subscriptions, affiliate fees, advertising, etc. He added that earlier digital media firms had to suffer due to constant pressure on their advertising business clusters.
DraftKings Inc., a major player in the iGaming industry, announced last week that the firm has acquired rights to a renowned podcast channel run by Dan Le Batard, the ex-ESPN host. The deal was cemented for a whopping amount of $50 Million by DraftKings. Another merger was executed for $2.7 Billion by Bally's Corp. and online gaming portal, Gamesys Group PLC. These agreements indicate a promising surge in the sports betting business operating in the United States.
When talking about the latest mergers and acquisitions, Chris Grove, an analyst at Eilers & Krejcik, stated that all this is a beginning for the sports betting domain. The market growth will lay the foundation of more deals getting signed by firms. The CEO of Better Collective, Jesper Søgaard affirmed that Action Network will boost their business in the country by aiding them to achieve the $100 Million revenue target in 2022 set by the team.
According to the report released by Eilers & Krejcik Gaming, the sports betting industry in the U.S generated $1.5 Billion in 2020 and is likely to fetch $5.8 Billion by 2023 at the same pace. The total market will reach $19 Billion if all fifty states provide legal status to the gaming field. The companies are putting hard cash into sports betting, anticipating huge returns in future.