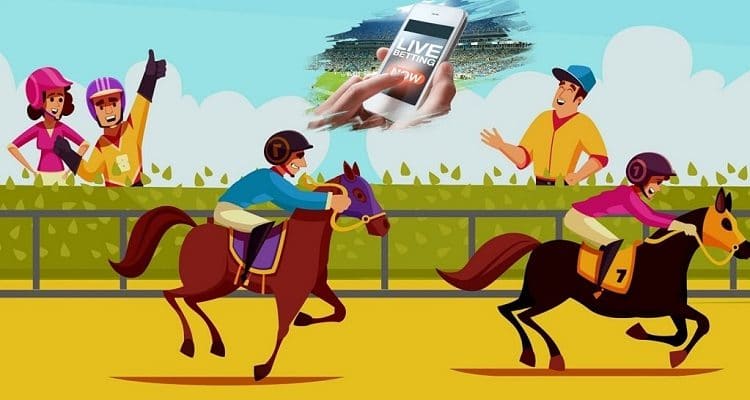 The Pune police arrested thirty-one people, including bookies, on Dec 11 at different locations during a raid for allegedly betting illegally online on horse races taking place in Pune.
https://indianexpress.com/article/cities/pune/pune-cops-to-probe-role-of-turf-club-officials-in-case-of-online-betting-in-horse-races7105099/
Amitabh Gupta, the Police Commissioner, said that they would further probe the Royal Western India Turf Club officials for betting online on the ongoing horse races to find out if it involved any club official. They raided many spots but gained success on six spots only. They recorded six cases, out of which one was at Hadapsar, two more at Kondhwa, and another three at Wanavdi.
The team consisted of ten police officers and twenty-seven probationers; the commissioner added. Police informed that the club was allowed betting stalls inside the race-course, but, currently, they could not allow any stalls inside the club due to the corona pandemic. As a result, the accused people were betting online on the races displayed on the portal, which was considered illegal. Therefore, the police had to step in and take action.
Deputy Commissioner of Police said that though the accused included 32 people, they were able to arrest 31, and the court gave them the custody to continue the investigation, as per Pankaj Deshmukh. They registered the IPC case, as per Section 420, and Maharashtra Prevention of Gambling Act, and Bombay Race Courses Licensing Act. The arrested, against the lodged offenses at the police station at Wanavdi, included Shabbir Khambati, aged 70, and Tanmay Waghmare, aged 29, for another offense. As per the police, a majority of the accused had used mobile phones for betting. Their registered sims helped the police catch them as they were betting on the phone and online platforms. Although some of the accused claimed to be official bookies, they could not come up with evidence to present to the police.