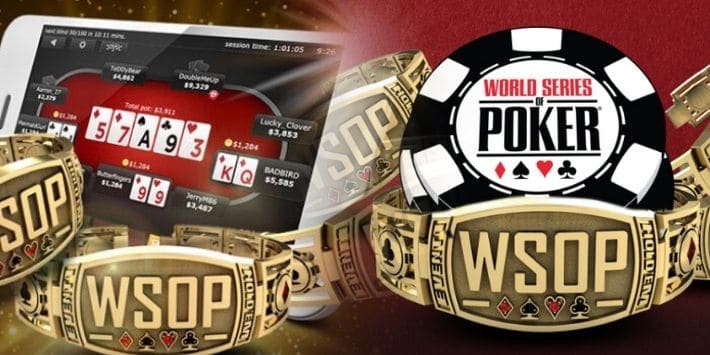 On July 12th WSOP entered into the online poker market of Pennsylvania. Now in August, they will introduce bracelet events in the eight-event WSOP series for Pennsylvania. The series will run over a week from August 8th to August 15th. Every day will have one event. All the games will be no limit hold'em games. But the last two events will be in the form of knockout tournaments. The main event of the series will be held on the previous day, August 15th; the buy-in will be $1000. 
The most significant buy-in of the series will be for the high roller event on August 10th, which will have a buy-in of $3200. The WSOP Pennsylvania series is the first time a player outside of New Jersey or Nevada will be eligible for a WSOP domestic bracelet. While PA players are excited about the opportunity, many WSOP veterans believe that this move will dilute the relevance of the WSOP Gold events. 
WSOP's first-ever online event was held in 2015. But then, the player pool was restricted to only those geographically within the Nevada state boundaries. The last six finalists were then taken from Nevada to Rio, where the finals for the main event were conducted. WSOP's online events were first expanded from their original pattern in 2017. The finals for all the events were hosted online. Then in 2018, New Jersey was added along with Nevada and Delaware for the geo-location of online players. 
Then in 2019, a part of WSOP's live series had to be shifted online due to the pandemic. In 2020 also WSOP was entirely online. WSOP 2021 was split into two parts; one online part hosted in New Jersey and Nevada and another international series hosted between July 19th and September 6th. 
In 2021, the number of bracelet events was initially set at 85, following last year's pattern. But WSOP organizers have now decided to add the online bracelet events in Pennsylvania, taking the total number of WSOP 2021 bracelets to 93. 
This year the number of live bracelets at Rio will be lower (only 88) than the 93 online bracelets. WSOP also has a Europe and Asia Pacific leg, but these are not at all popular. WSOP is dead set on its expansion into PA. It remains to see whether the veterans are right about the dilution or whether WSOP will successfully integrate PA into its circuit of bracelet events seamlessly.