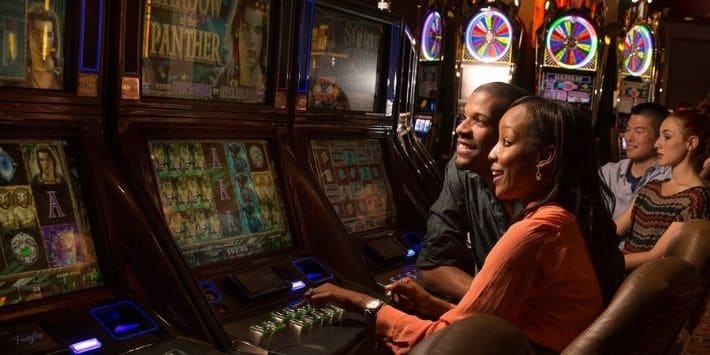 The first SuperBook location outside Las Vegas will be launched at the Lodge Casino of Colorado. SuperBook is a classic sportsbook retail establishment. The new SuperBook in Colorado will be developed through collaboration between Jacob Entertainment Inc. and SuperBook Sports. 
A grand opening event will be held on June 25th to inaugurate the SuperBook location of Lodge Casino. SuperBook Sports is one of the oldest names in the sportsbook business that has been in operation for more than three decades. 
The new SuperBook will be built on the second floor of the Lodge Casino over an area of 7000 square feet. It will house around 28 top-quality television screens. The comfortable seating arrangements of all SuperBook locations and a full bar will also be available. 
Visitors will be able to sit at the bar and enjoy the game while betting on their apps. Or they can use the three betting kiosk windows that will be spread across the floor area of the SuperBook. 
Jay Kornegay, an icon of the sports betting industry, heads SuperBook Sports. Kornegay himself is a native of Colorado. The Vice President of The Lodge and Gilpin Casinos has also shown appreciation for Kornegay's role in a recent public statement about the SuperBook.
Kornegay has also said that he believes that the Lodge will be the perfect location for SuperBook's growth outside the boundaries of Las Vegas. He said that SuperBook would continue to focus on its signature features like good odds, reasonable pricing policy, and a huge number of wagering options to keep clients satisfied across the country. 
The opening day ceremony of the SuperBook of Lodge Casino is also going to be a grand affair with many events. Kornegay wants the new SuperBook to appeal to amateurs as well as experienced sports bettors. 
In the weeks leading up to the grand opening of the SuperBook, betting enthusiasts can register on the SuperBook mobile app. This app is accessible from anywhere, but bets can only be placed when the person and the device are in Colorado. 
SuperBook hopes to create a new experience for visitors and create a successful business model in Colorado that it can replicate elsewhere as well.