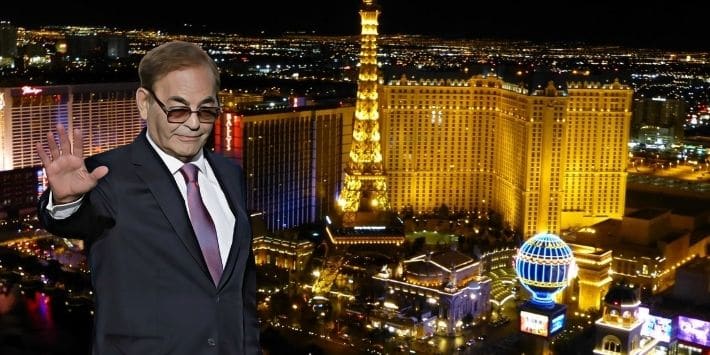 Ruffin, believed to be worth $2 billion, is a prominent player on the Las Vegas Strip. The businessman has owned Treasure Island since he purchased it from MGM in 2009 for $775 million. In December of 2019, he paid $825 million for another MGM property, Circus Circus. Las Vegas, formerly bereft of professional sports due to the city's extensive legal sports betting, is now transforming itself into a major sports destination. This is due to the US Supreme Court's decision in 2018 to overturn a long-standing restriction that barred sports betting overseas.
With regulated sports betting spreading across the country, the NFL, MLB, NBA, and NHL have dropped their reservations about allowing a club to call Las Vegas home.
Las Vegas is home to the NHL Knights and the NFL Raiders. And there have lately been rumors in Sin City that the MLB Oakland A's are considering following their former sibling pro club, the Raiders, to Southern Nevada.
Oakland A's executives, including billionaire owner John Fisher and team President Dave Kaval, recently traveled to Southern Nevada to look at prospective locations for a new MLB facility. According to MLB representatives, a new stadium would most likely cost around $1 billion.
Ruffin undoubtedly has the desired unoccupied land on which to construct such a facility. He purchased Circus Circus not just for the casino resort's 3,700-room hotel but also for 37 adjacent acres of valuable development ground. The acquisition also includes a 10-acre RV park. Circus Circus is located on the Strip's northern end, between The STRAT and Resorts World, which opened recently for $4.3 billion.
Ruffin told The Wichita Eagle this week that he plans to meet with a group of investors spearheading the effort to bring the A's to Las Vegas. Ruffin spoke with the press after purchasing vacant land in Kansas City for a retail and entertainment complex. Ruffin holds a 50% interest in Trump Las Vegas, a non-gaming residential and hotel complex, in addition to Treasure Island and Circus Circus. The Trump Organization owns the remaining 50%.
Between Treasure Island and Resorts World, you'll find Trump Las Vegas. Ruffin's two casinos and the Trump hotel had a total occupancy of 7,866 people. Bringing at least 88 MLB games to that stretch of the Strip would undoubtedly help Ruffin keep those hotel rooms full.