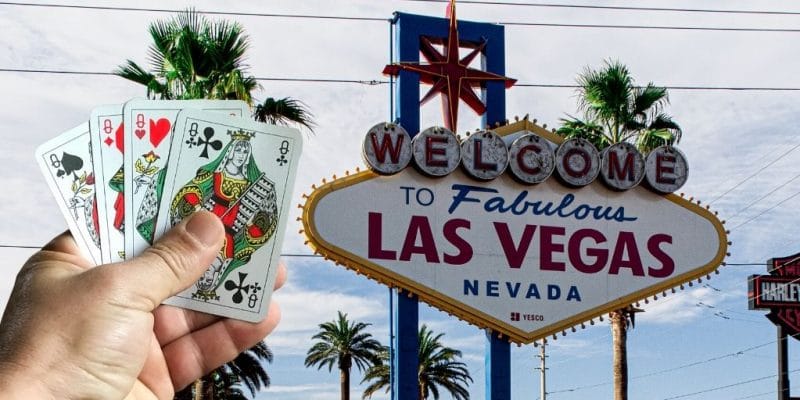 Those coming to Southern Nevada for the annual hunt of the gold bracelets would feel disappointed as many such places are likely to remain closed and might be opening in the fall. Only some of the spaces are permitted to remain open. 
Covering that face
Wearing a face mask is a necessity whether you're playing poker or entering a business. Everyone needs to follow one thing to cover their face, irrespective of whether they are vaccinated or not. Mandatory face masks are also expected to continue in the fall. 
Restaurants not serviceable 
Although Vegas is slowly and steadily coming back to the pre-pandemic times, most popular entertainment spots and most of the restaurants will remain closed. Those who want to grab a bite at a restaurant might not find a space for them as those remaining open will remain packed to their capacity. Hence a pre-booking might be necessary so that you don't end up hungry. Caesars plans to reopen its buffet on May 20. However, several restaurants on the Vegas Strip and many popular shows remain closed. 
Fewer card playing spots
Most of the dealing games and card playing spots are likely to remain closed, including Mirage, The Strat, and Harrah's. So the remaining places won't be remaining as packed as always. 
So what's available for you this summer at Sin city?
Most of the entertainment spots that are open would be working to their full capacity since all their staff has been vaccinated. All buffets and pools would remain open. Some card-playing spaces will remain open, but with fewer games operational at the moment. You could find tourists in the city after a year of dreadful pandemic. 
Despite the WSOP not happening this summer in Vegas, Poker players will have a host of options for tournaments and cash games. Millions of dollars will be awarded at the Venetian DeepStack Championship Series and the Wynn's historic $10 million guaranteed tourney. The majority of card rooms are expected to be full. The rooms will have overflow tables set up to accommodate all of the cash game players.