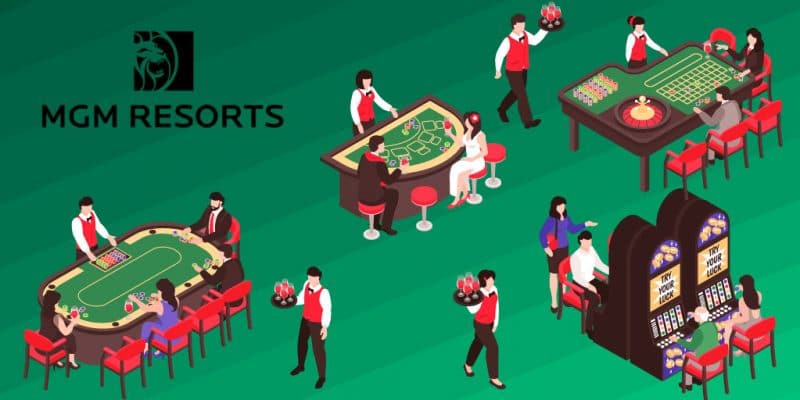 Shining as the ultimate destination for entertainment and extravaganza, Las Vegas is fast reviving its renowned gambling industry from the COVID-19 crisis by pulling customers back on the casino tables. In a major development, the Nevada Gaming Control Board has given a green signal for 100% occupancy in all the nine MGM Resorts in the state. The casino capital is trying its best to recover the losses incurred during the lockdown period by easing the restrictions imposed there.
Interestingly, the decision taken by the Nevada gaming authority can be seen as a significant step for the revival of the casino sphere. A few weeks back, the top-tier casinos in the state were given a nod for 80% occupancy in their respective clusters. 
The nine MGM Resorts venues to avail full 100% occupancy are Mandalay Bay, Luxor, Excalibur, New York-New York, Park MGM, MGM Grand, Aria, Bellagio and the Mirage. The gaming floors will have 100% capacity whereas the poolside, eateries, and non-gaming zones will run at 80% capacity limit.  
The MGM Resorts brand is the latest casino operator to run with 100% occupancy prior to the industry-wide July 1 target. The first casino to achieve full capacity was Wynn Resorts as 88% of its team members working inside received vaccination duly. Talking about the decision, CEO Bill Hornbuckle stated that the team will continue to vaccinate employees so as to eliminate the health risks. They will follow the protocols. The casino authorities will remain vigilant towards the safety of the employees and visitors. 
With full capacity, MGM Resorts will be able to increase its visitor volume which will eventually help them fetch good revenue. The customer volume for the operator has plunged down by 40% due to the prevailing conditions. The operator faced a loss of 27% in revenues and earned $1.6 Billion by the end of April, 2021. The losses were $247 Million against the $1.3 Billion of the previous year. The MGM Resorts earns a major section of its revenues from the U.S casino fans.