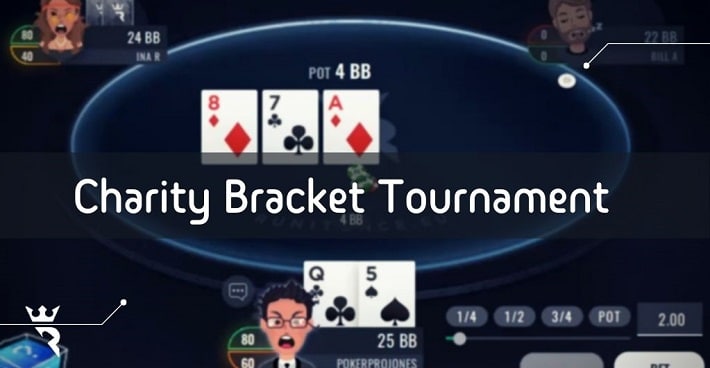 Run It Once Poker takes a stride into multi-table tournaments, using the SNG Select platform to host the 27-person PRO-AM charity event with special Dan Smith's Double Up Drive.
https://pokerfuse.com/news/live-and-online/211924-run-it-once-poker-use-new-sit-and-gos-host-charity-bracket/
Even though the poker players are trapped indoors and currently can't play live poker, they are making great strides to put the game to work for a good cause. Run It Once Poker is spearheading a charity drive with the high stakes player Dan Smith to raise thousands of dollars in funds for the affected families by the Covid-19 pandemic. The Run It Once Poker community teams up with Double Up Drive for hosting a Professional-Amateur Poker charity tournament, as informed by Content and Community Engagement Manager Nick Steiner, at Run It Once Poker.
The tournament will work similarly to the MTT bracket and use new SNG Select tournaments. They have reserved eighteen seats for the poker pros, and the remaining nine will be open to those who qualify. To get an entry, players have to donate to the Run It Once charity page until the 15th of December 2020. The remaining spots will go to any of the players who randomly apply before the 15th of December. Five seats will be allotted to the top donators to the charity and others randomly.
Amongst the known players, Dan Smith, Phil Galfond, Jason Koon, Daniel Dvoress, and Jamie Kerstetter have already signed up. GiveDirectly will deliver cash to families who are most affected and enrolled in the federal nutrition assistance program, SNAP, in living in the local zip codes. Most of the recipients of $1k include single mothers. The spread of COVID-19 leading to the economic shutdown has hit the vulnerable communities who cannot choose whether to pay for food, medical attention, or rent. Smith, along with his Double Up Drive charity, Dan Cates, and Stephen Chidwick, and an anonymous donor, together have already raised $250,000 which, includes donations of $500 individually at a time. Smith said that his last Double Up Drive effort provided 90 cents for each donated dollar to the families in need, all thanks to the efficient work manner of GiveDirectly.