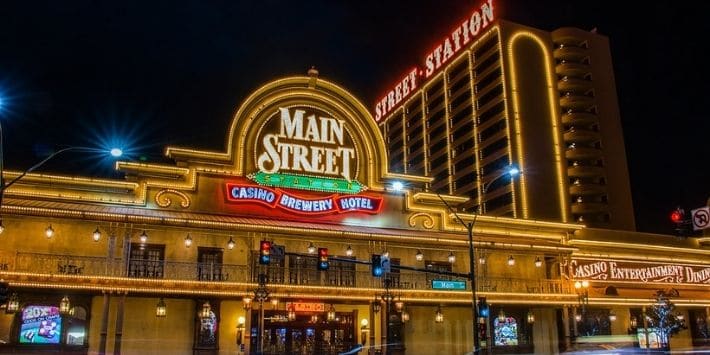 The parent firm of Main Street Station is considering reopening the downtown Las Vegas hotel-casino in late 2021.
Boyd Gaming Corp. officials in Las Vegas have stated that demand would determine if and when Eastside Cannery and Main Street Station, and two casino hotels still have to reopen due to the epidemic. Executives said on Tuesday that downtown tourism is on the rise and that Main Street's time has come.
Josh Hirsberg, Boyd Chief Financial Officer, said that due to increased demand for the product in the downtown area, they are developing arrangements to reopen Main Street Station. The company expects the same in the locals market with Eastside Cannery over time.
Main Street's survival depends entirely on downtown business and the restoration of Hawaiian company, whereas the Eastside will rely solely on volume. In the second quarter, the firm achieved record margins and yearly sales growth in its downtown and local markets and its Midwest and South regional segments. The quarter spanned April, May, and June.
Boyd claimed that its overall operating margins surpassed 43 percent. Las Vegas' local casino hit almost 57 percent.
The firm registered sales of $893.6 million in the second quarter, up 5.6 percent from the same period last year. Local casinos made $236.1 million in revenue in the first quarter of 2019, up 6.9% from $220.9 million in the same time the previous year.
In the second quarter, the revenues of Boyd's Midwest and South division casinos increased by 10.9 percent to $618.7 million, compared to the same period two years before. Revenues in the downtown area increased from $21.4 million in the period between January and April to $38.8 million in the following three months.
Impressive Growth
"Just wow," were the words by J.P. Morgan financial analyst Joseph Greff on the company's 57 percent margins for local casinos.
Joseph mentioned, to date, (third quarter) trends seemed to be encouraging, with no decrease in expenditure or visits from its main consumers, nor from its older demography, who one might expect to be vulnerable to retrenchment given the latest COVID-19 increases.
Executives from the company also revealed that a land-based facility for the Treasure Chest riverboat casino in Louisiana is in the works. According to Hirsberg, the project would cost $85 million to $100 million and take 18 to 24 months to complete.