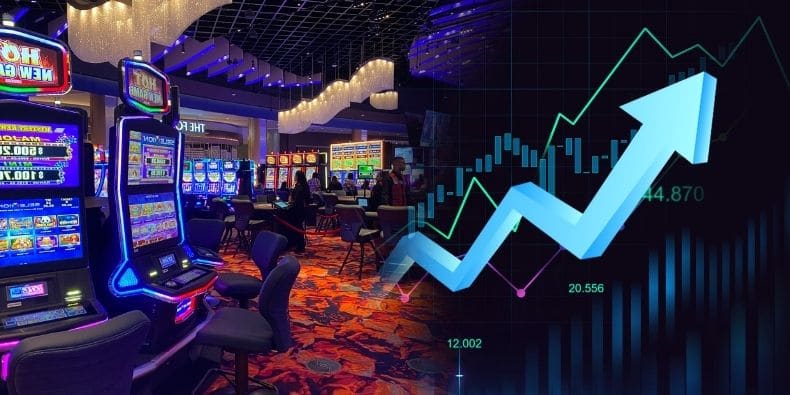 July set the Mississippi Gulf Coast's casino cash registers richer by $124.7 million. A total of 151.7 million dollars were earned by the casinos all across the coast in April 2021. Casinos on the Mississippi Gulf Coast contributed a total of $31 million to state and city tax revenue, which is a new high. This is apart from the money Mississippi gets through the sportsbook and the state lottery.
A massive $1.04 billion market, the Mississippi Gulf Coast has been ranked fifth amongst the largest gaming markets superseding New York. While the eighth largest market ranking has been taken over by New York. 
With $445 million, the Delta casinos of the state are ranked as the 17th largest among US gaming markets as per the annual report by the AGA. Gaming tax revenues produced by Mississippi were $213.8 million from gross gaming revenues that were a massive 1.80 billion dollars as per the AGA. 
The AGA report assessment specifies the gaming future for Mississippi highlighting the looming competitive threat for the commercial casino gaming industry for Mississippi. The threat being none other than the neighboring state of Alabama and their potential plans for gambling expansion. The tribal casinos serve the market of Alabama with electronic bingo devices that are already in existence. 2020 saw Governor Kay Ivey establishing a task force for studying the policy options for the state. This includes the state lottery, expanded tribal gaming, commercial casinos to sports wagering. 
A December 2020 report published on gambling by the Alabama Study Group was projected to pave the way for state legislature discussions for the 2021 session. Online sportsbook access has led to sportsbook competition from multiple states that the state continually encounters. However, Mississippi requires gamblers with their feet on casino barges to place bets, and there is no space for online sportsbook betting. 
Obviously, the Legislature must make choices based on conventional casino gaming interests' competitive concerns about Internet gambling. This is coupled with the most accessible opportunity for gaming across the state which is the state lottery. The first year of operations saw around 80 and 50 million raised for infrastructure and public education by the Mississippi Lottery Corporation. Despite the shutdowns due to Covid-19 gambling contributed to Mississippi's unprecedented surplus in the budget for 2021.