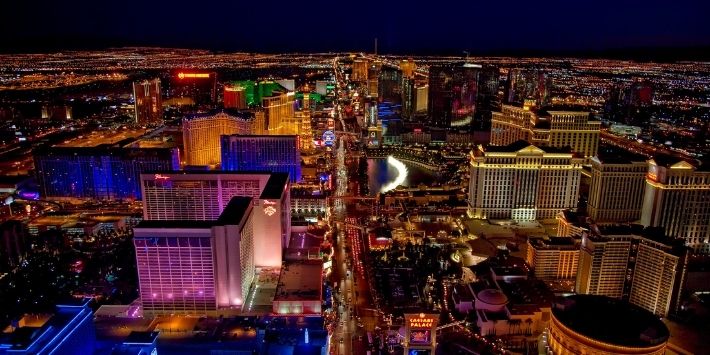 Nevada casinos have had an exceptionally strong month in May. Silver Stakes casinos were the biggest earners in May, with nearly $1,230,165,971 in earnings. 
The winnings in Nevada were also at an all-time high. The YoY increase for May was 20,971%. This is the highest winnings recorded for a month in Nevada. This record comes after a dismal spring and summer season in 2021. The slot machines were the highest earner for May, with nearly 68.3% of all winnings coming from them. The total earnings from the properties on the Las Vegas Strip in May were $655,469,447.
Sports betting also performed well in May, with $27,079,000 earned in revenue from a total handle of $477,583,774. Of the table games, Baccarat was the most profitable for casinos. The casinos were able to win $108,394,00 from the Baccarat tables in May. Craps players also lost heavily to casinos. Casinos were able to earn $39,579,000 from craps games. Blackjack was also able to generate substantial revenue for the casinos- making around $99,016,000 from a $691,452,513 drop. 
The large volumes spent on gaming transactions in Las Vegas come in light of the recent increase in the number of tourists to the area. Near about 2,878,200 visitors came to Las Vegas in May 2021. This is a substantial increase from last year when only 151,300 visited in May 2020. 
McCarran airport has also seen a rapid rise in traffic, with nearly 3,518,330 passengers moving through the airport in May 2021 than only 395,788 flyers in May of last year. The booming tourism in Las Vegas seems even more impressive when considering the fact that there was not a single convention being held in the area this past May. 
Nevada doesn't have a full repertoire of online casino games. It only has online sports betting and online poker platforms. But it was still able to outperform all other gambling states on the east coast. 
NJ's YoY rise on winning for May was 290.4%, and the same for PA was 565.6%. So Nevada is still very much leading the pack among gambling states of the United States.