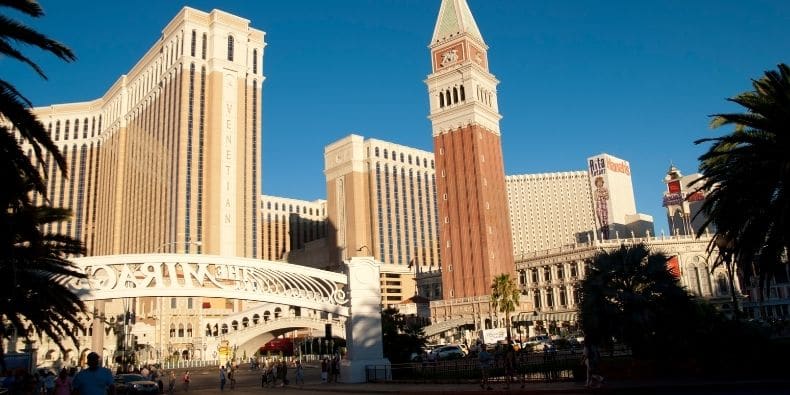 The Las Vegas casino sector will look different after Las Vegas Sands Corporation closes its 6.25 billion dollars deal. The company has helped the state experience quick growth, but its deal is closing this year.
While the news seems grim, executives of both companies closing the deal are comfortable with it. The Sands Expo Center and The Venetian Palazzo will be relinquishing the operations to target Macau and growing regions in the US market.
Rob Goldstein (Sands Corporation's CEO and Chairman) talked to investors recently to discuss reinvestment opportunities. The company is actively eyeing Singapore and Macau to steer its future operations and profit. Goldstein stated that Macau had been a profitable commodity for years, and Sands Corporation will be comfortable in the region. Although the company has to renew its licenses in the coming year, Goldstein still perceives it as a viable option.
The CEO has even visited the city to meet market leaders. Goldstein reportedly discussed revenue improvements with the leaders similar to how the US gaming sector has rallied recently.
Wilfred Wong, Sands China Limited's President. The subsidiary operating in Macau as the face of Sands Corporation also talked to investors in a conference call recently. Wong discussed the license renewals in the city, which the company might renew in September after the 12 legislative council elections wrap up.
While this is happening, Sands Corporation is enjoying a quick increase in its Q2 revenue alongside a decrease in losses. 
As per its latest report, the company suffered over 139 million dollars worth of net loss during Q2. It accounted for 30 cents per share, amassing 1.173 billion dollars worth of revenue. The numbers appear promising when compared to the Q2 of 2020. The company suffered over 757 million dollars of net loss with 88 cents per share, amassing 62 million dollars worth of revenue.
While a major reason behind the fall was the sudden coronavirus outbreak, its recovery can be attributed to multiple reasons. The most notable ones remain to be market recovery, casinos reopening, and its term coming to an end. 
After its deal in Las Vegas closes, the Sands Corp. will open massive opportunities for other casinos. So the future for the company looks promising as it embarks on Singapore and Macau.