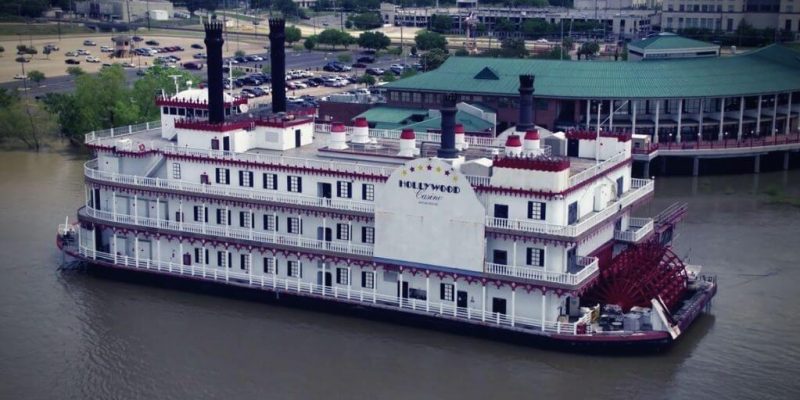 Gaming and Leisure Properties. Inc (GLPI) announced on Friday that it's Hollywood Casino in Baton Rouge, LA, it going to shed its riverboat status and become a land-based venue as early as 2022.
The move was approved by the Louisiana Gaming and Control Board (LGCB). The bill was passed by the Pelican policymakers in 2018, which was later signed on by the then Governor John Bel Edwards (D) that allowed 16 riverboats of the state to come ashore, on the condition that the new onshore venue should be within 120 feet from the original docking site.
The reason why the Pelican policymakers were looking for onshore casinos is for more space. Casino operators can add more space on land, meaning there will be more slot machines and table games, thereby increasing the manifold's profit levels.
However, the instance of the Baton Rouge casino moving from water to land is not new; previously, the Isle of Capri Riverboat Casino (owned by Eldorado Resorts now, Caesars Entertainment) that docks in Westlake, LA got the approval from the LGCB to move ashore. Hollywood casino in Baton Rouge is the second riverboat in the state to have got the approval of the LGCB to move ashore.
The Pennsylvania-based REIT (Real Estate Investment Trust) said that the movement of the Hollywood Casino in Baton Rouge from water to land would create 166 construction jobs with a total labor cost of $10 million. The REIT's total estimated expenditure is around $21 to $25 million, and the project is estimated to be completed by early 2022 as per the sources.
However, GLPI has not revealed the new look of the Hollywood Casino when it will become the "Online Casino Rouge" after shedding its previous name, "Baton Riverboat Rouge." The newly approved casino will be triple the size of the Baton Rouge riverboat, which will allow more slot machines and table games along with a VIP lounge and restaurant.
According to the sources, the restaurant will bear the name of the basketball legend, Shaquille O'Neal. The new on-shore Hollywood casino will also have a sports bar accommodating 260 seats, possibly capitalizing on sports wagering. Around 860 slot machines and 12 table games will be moved from the riverboat to the new onshore gaming area. Buffets that were previously housed on the second floor will now have to be scrapped.