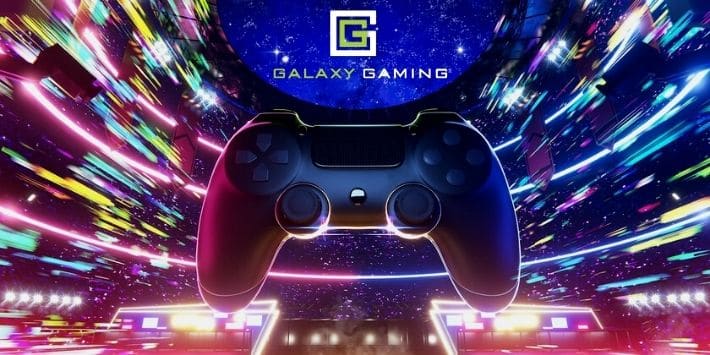 Galaxy Gaming, a casino supplier from Las Vegas, purchased the exclusive rights of the gaming portfolio from High Variance Games, LLC.
There are multiple games under this portfolio purchase, including Super Texas Hold'em, Three Card Stud Triple Draw, Blackjack Super, and others. The CEO and President of High Variance Games, Jeff Hwang, expressed his excitement with Peter Causley, director of Lightning Box while describing his Scientific Games purchase.
Galaxy Gaming carries a good supply network and a team of forward-thinking professionals, something that the company was searching for in a partner. Hwang believes that the company has a lot of potentials.
Jeff Hwang, consultant in the gaming industry along with a pro poker player, and the author of Pot-Limit Omaha Poker: The Big Play Strategy, and the founder of High Variance Games, LLC, says more individuals are getting exposure to gambling games than ever before, thanks to the fast development of brick-and-mortar casino gaming over the last three decades, as well as the poker boom and internet gaming explosion right from the year 2000.
Todd Cravens, CEO of Galaxy Gaming, said they are pleased to collaborate with Jeff Hwang to add these new games to the content portfolio and Prime Membership library.
The thing that excites them about these new games is that they feel these games will appeal to casino players and offer even more variety and strength to their already impressive portfolio of world-class titles.
Following its disappointing Q1 results, in which sales declined 5% and net income dropped from $117,000 to $89,000, the supplier will be hoping for a rebound. However, we have yet to see how Q2 fared.
Galaxy Gaming's Product Development Director, Steve Cvetkoski, believes that High Variance Games will be a "natural match" to players.
With the significant focus on creative, multichannel content, Jeff's games are a perfect fit. They're one-of-a-kind, exciting games that add to the company's portfolio's diversity.
Steve further mentioned that they are expecting some action with maximizing the time on the device for players.
About Galaxy Gaming
Galaxy Gaming, based in Las Vegas, Nevada, creates and sells unique games, tech solutions, and bonus systems to physical and online casinos worldwide. Galaxy Gaming provides games that have been proven to function and are supported by the best customer service in the industry.