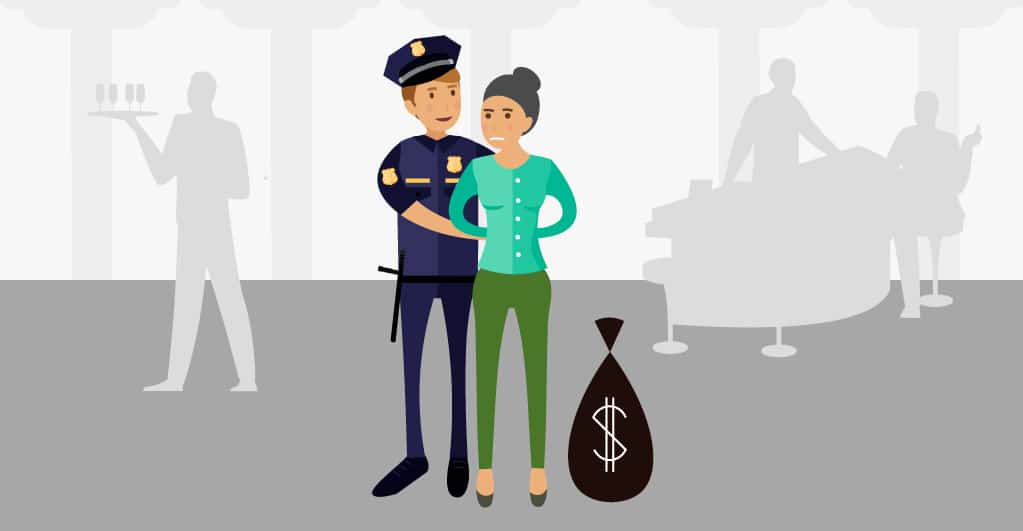 Renowned poker player Antonio Esfandiari can now heave a sigh of relief as the police officials have arrested a woman named Svitlana Silva as the prime suspect in the Las Vegas Condo burglary of a whopping $1 Million worth in July this year. She is booked into the Clark County Detention Center with serious charges of dwindling assets and possession of Esfandiari and his father Bejan's stolen property. She planned to use the assets in gambling ventures.
According to a post by the Las Vegas Review-Journal, the amount stolen by Silvia included chips, cash, jewelry, and other valuable assets of the renowned poker-pro gamer. The 46-year-old lady is suspected of robbing $150,000 in cash, $500,000 in casino chips, designer watches, along with Antonio's custom-made Big One For One Drop bracelet that he won at the 2012 World Series of Poker tournament in addition to a 418.3 Million cash reward. The report revealed that Bejan and Silva were in a relationship before the incident and had information about various access codes of their safe and other account holdings.
On August 23, the cops arrested Silva from the Aria, enjoying her high-stakes private gambling sessions at the Bellagio poker room. The lady denied her involvement in the burglary when inquired by the officials. However, the cops found multiple $25,000 casino chips on her and in her car at the time of the arrest. Silvia is currently out on bail, but she has to appear before the court in October.
Interestingly, the poker world has been a victim of such deceitful incidents in the past too. In 1998, Doyle Brunson was injured by some robbers in a home intrusion whereas, in 2008, Hoyt Corkins was robbed off of his two WSOP bracelets, cars, and motorcycle by thieves. Jonathan Duhamel, the WSOP main event winner, was attacked by two men guided by his ex-girlfriend and lost his 2010 main event bracelet and cash in the incident. In 2012, Danish poker player Theo Jorgensen was shot by robbers who stole away five-figures of Kroner. Further, in 2019, Darren Elias, the four-time WPT winner, was attacked at his home in New Jersey, where his babysitter was held at gunpoint while the thief swept away with wealth.