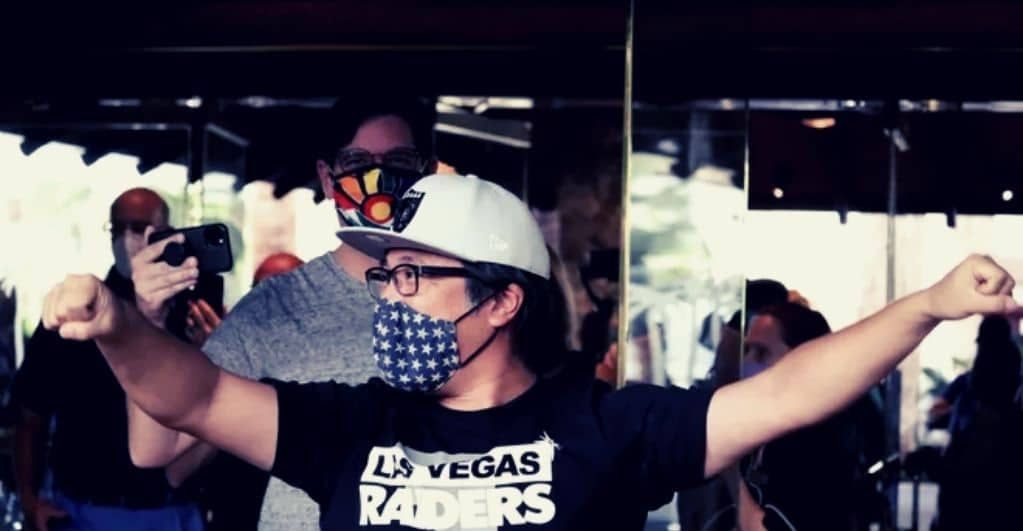 The hotel industry in the US has, at last, something to cheer about as the Mirage Resort on the famous Las Vegas strip has reopened for the first time since all the casinos were forced to close down in the middle of March due to the raging Coronavirus pandemic.
We've had a wonderful day welcoming guests back to The Mirage! 🌴
Imagine again at https://t.co/KCvxHLVvuX. pic.twitter.com/FOIuytCsaA

— The Mirage (@TheMirageLV) August 28, 2020
The Mirage opened its doors on Thursday, and the MGM Resorts chief was quick to point out that it was a big step towards economic recovery for the employees and the community as a whole. The road to the hotel from the LV Boulevard has been renamed as Siegfried & Roy Drive in honor of the duo's famous illusion and animal performances. The show ended in 2003 after a sad incident. Roy Horn died of coronavirus complications on May 8 this year.
The massive resort that boasts of 3000 rooms is famous for its Polynesian Island theme, secret garden, and the Dolphin Habitat attraction. Restaurants and the retail shops are scheduled to open, but there is no word on the live entertainment scene as there are still crowd restrictions in place in Nevada. The Gaming Commission had lifted the orders for casino closure on June 04. However, another MGM property, the Park MGM, is still closed, and there are no updates on its re-opening status.
Opened in November 1989, The Mirage was the first modern megaresort in Las Vegas. The re-opening could not have come at a better time as the US is fast approaching the Labor Day holiday. The re-opening of the hotel will allow the employees to get back to work and start earning. The Mirage, in 1989, was the most significant landmark in Las Vegas that was built by Steve Wynn at an estimated cost of USD 620 million. The Mirage is also credited with initiating the building boom that has created the modern-day Las Vegas strip.