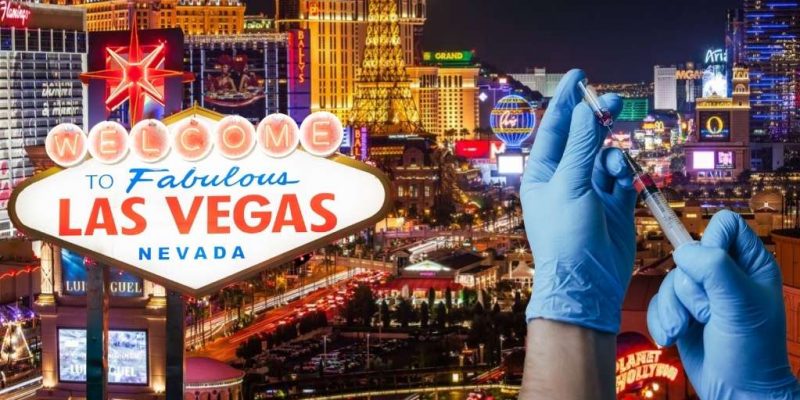 The first significant, in-person trade event scheduled in the United States since the Covid pandemic is the World of Concrete, which is hosting a bricklaying competition. Even in a city used to high stakes, the stakes are tremendous.
Casinos, where conventioneers are likely to spend their spare time, have encouraged personnel to be vaccinated; some prominent casinos claim that 80 to 90 percent of their personnel have got at least one vaccination. In Clark County, where Las Vegas is located, around 54% of eligible persons 16 and older are eligible.
Casinos, which are among the city's largest employers, have proven to be a bright light when it comes to vaccines, which may assist persuade business travelers that it is safe to return.
The Nevada Gaming Control Board issued a policy in early April aimed at boosting immunisation rates among casino employees. On gaming floors where resorts took "measurable" steps to inoculate personnel, the regulator said it would consider boosting capacity restrictions above 80 percent. Casinos are supervised by the board, while hotels and restaurants are not.
Wynn Resorts, which owns the Wynn and Encore hotel towers as well as huge casinos, informed employees that they will be expected to be vaccinated or submit weekly coronavirus tests within days. On-site tests cost $15 each. According to the firm, over 90% of staff are now properly vaccinated.
Wynn was able to swiftly open its casinos to full capacity and remove the plexiglass borders between slot machines and gaming table seats thanks to the control board.
Wynn had been attempting to halt the epidemic from the start. The gaming sector was shut down for 78 days when it happened in March 2020.
Rather than waiting for government instructions, Wynn CEO Matt Maddox sought medical professionals and epidemiologists.
Wynn presented a 35-page safety strategy on its website when casinos partially reopened in June. In January, it partnered with University Medical Center of Southern Nevada to set up a vaccination site for the community and its workers in an Encore ballroom normally reserved for weddings and business events.
The vaccination facility relocated to a location near UMC's hospital in mid-May after providing 55,000 injections.
MGM Resorts, which owns the Bellagio and numerous other major Las Vegas casinos, adopted similar moves.
MGM Resorts held lotteries for vaccinated staff at Mandalay Bay Resort and Casino and pop-up clinics at eight other sites, offering cash, spa vouchers, and tickets to a Dave Chappelle performance.
The Cosmopolitan, which has its own inoculation site, gave its employees $1 million in cash bonuses for a good vaccination rate of 84 percent, according to the firm.