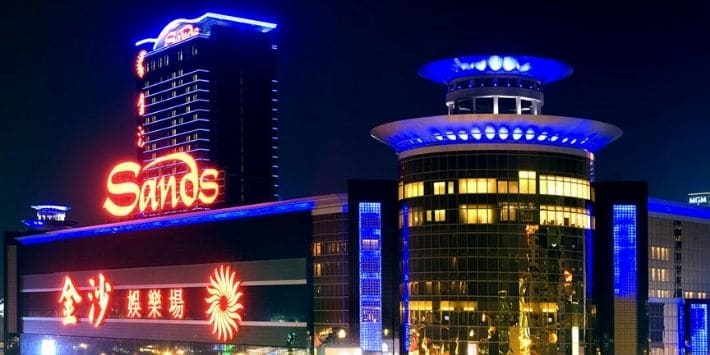 Las Vegas Sands, the leading casino, inaugurated its campaign to acquire the licensure in Macau after Portugal returned the enclave to china. However, Macau officials want to end SJM Holdings and Stanley Hao's decades-old monopoly on gambling by welcoming new operators.
However, Hao claims that Sands kept changing partners, ultimately drawing up with Galaxy Entertainment. This resulted in Sands/Galaxy wining the license and keeping Ho and Asian American Entertainment out of the picture.
Later, both the Galaxy and Sands put a break to their partnership, each opening their combined casino resorts.
Presently, Sands owns six different properties in Macau- The Londoner, Plaza, Four Seasons, Parisian, The Venetian, and Sands Macau.
Hao filed a $12 billion suit in the Macau court, stating that Las Vegas Sands violated the contract with the Asian American. The legal trial will begin on June 16.
Hao, in its Lawsuit, is seeking 70 percent of Sands' profit generated from 2004-2022 in Macau. The total calculation is around $12 billion.
This is not the first legal tussle by Hao against the Sands'. Earlier in 2014, the company filed a lawsuit against the casino operator, which got dismissed because of statutory limitations. Commenting on this Lawsuit, Las Vegas Sands issued a statement stating AAEC has frequently registered claims using different lawyers and tried to take account for which they didn't contribute.
Sands' has successfully defended lawsuits earlier, but it paid out for other business transactions in Macau.
In 2013, the Nevada jury ordered Sands to pay HK businessman Richard Suen $70 million. Suen claimed that he played a role in arranging a meeting in Macau, resulting in Sands getting the license.
In 2009, Sands faced another lawsuit filed by three men who claimed that they helped the company gaining entry to Macau city.